The Jefferson High School massacre was the central event in April Showers. A senior, Benjamin Harris, embarked on a shooting spree and killed thirteen people before committing suicide.
Preparation events
Edit
It is unknown what happened prior to the shooting, but Benjamin was "absent" from Jefferson High School the day he initiated the attack.
The massacre
Edit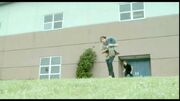 The shooting, at first, was thought by the staff and students to be a senior prank until the first gunshots rang out.
Sean Ryan
and
Nick
intended to leave the building but Martin Blackwell insisted that they stay out of sight until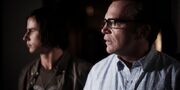 help arrived. However, Sean and Nick fled anyway, taking a traumatized Sam with them. They managed to make it outside, and they helped several other terrified students bring down the fence that was trapping them on campus. The survivors sought help for the injured or deceased in a surburban neighborhood.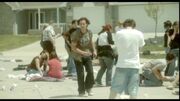 Jason Gates was left to fend for himself, but he was able to get out of the school with the body of a dead girl in tow. Meanwhile, Mr. Blackwell and his group of students chose to flee. While the rest of them made it out, Mr. Blackwell was shot in the back and Jonathan dragged him into a nearby classroom and desperately tried to save him. Jonathan's efforts later proved fruitless as Mr. Blackwell died from his injuries not much later.
The S.W.A.T. team arrived to dispatch the perpetuator, but Benjamin committed suicide before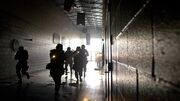 they could do anything. They eventually found Mr. Blackwell and Jonathan, the latter devastated to see that Mr. Blackwell hadn't survived his wounds.
Casualties
Edit
In his rampage, Ben killed twelve students and one teacher before turning his gun upon himself. The known casualties are:
Martin Blackwell
11 other students
Aftermath
Edit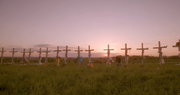 The community was scarred by the attack, and the authorities began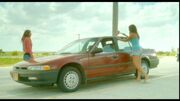 questioning various individuals about their involvement in the shooting, if any. Sean claimed that their interrogations weren't trying to get answers, but rather an attempt to blame someone who wasn't dead. Jason was hailed a hero by the media, and was interviewed by CNN; he was unable to cope with his "fame" and because of this, he later killed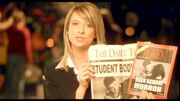 himself. Memorial crosses were built in memory of the deceased and served as their final resting place. The cars of the deceased were transformed into memorials as well. In one of Ben's videos, his motives for the shooting were revealed: He allegedly "hated" mankind and wanted to make a difference. Nick was eventually arrested by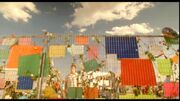 the police, who had falsely accused him of planning the attack with Ben. He was later released, and, unable to deal with the knowledge of being friends with the one who had began a school shooting, moved out of town with his family in hopes of a better life. Funerals for the deceased began on Friday.