Sean Ryan



Family

Mrs. Ryan (mother), Mr. Ryan (father)

Occupation

Student (Jefferson High School)

Status

Alive

Played by

Kelly Blatz
"You changed me. For everything it's worth." - Sean
Sean Ryan is a student at Jefferson High School and the captain of the drama club. He was one of the survivors of the school shooting that took place.
S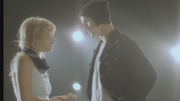 ean was part of the theatre productions with
April Lauren
, Ben Harris and Jason Gates. At some point during this time, he met April and fell deeply in love with her, but was reluctant to admit his feelings for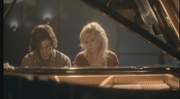 her. He was present during the schooting at Jefferson High School, and he and his friend
Nick
managed to escape along with several other students. Later, he learned from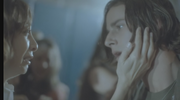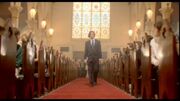 Vicki that the shooter was Ben Harris and he was forced to break the news to a devastated Nick. Not much later, Sean received some heartbreaking news of his own: April was dead. He struggled to cope with her death, as he was guilt-ridden by the fact that he had never confessed his feelings to her. At some point, he was interrogated by authorities about any possible ties to Ben, during which he accused them of trying to blame someone who wasn't dead. He heard Jason's tearful confession of how he had purposely closed the doors on some fellow students when Ben was on his murderous rampage. Nick and Sean said goodbye soon after, and Nick and his family left town. Sean later attended April's funeral, where Jessica gave him April's diary. He gave a heartfelt euology to her, before going to the memorial crosses, where he came to terms with April's demise.